Mike Halliday Music
Mike Halliday is a band leader, tutor, composer, and music typesetter based in the UK. Web Workshop partnered with Mike to design and build an online music library and e-commerce system to sell his work.
Design
Everything starts with good typography.
Mike's main product is printed sheet music, and a big part of what sets his work apart is the quality of the musical typesetting. We took this as our starting point for the online shop, choosing Klim Type Foundry's refined yet characterful Tiempos.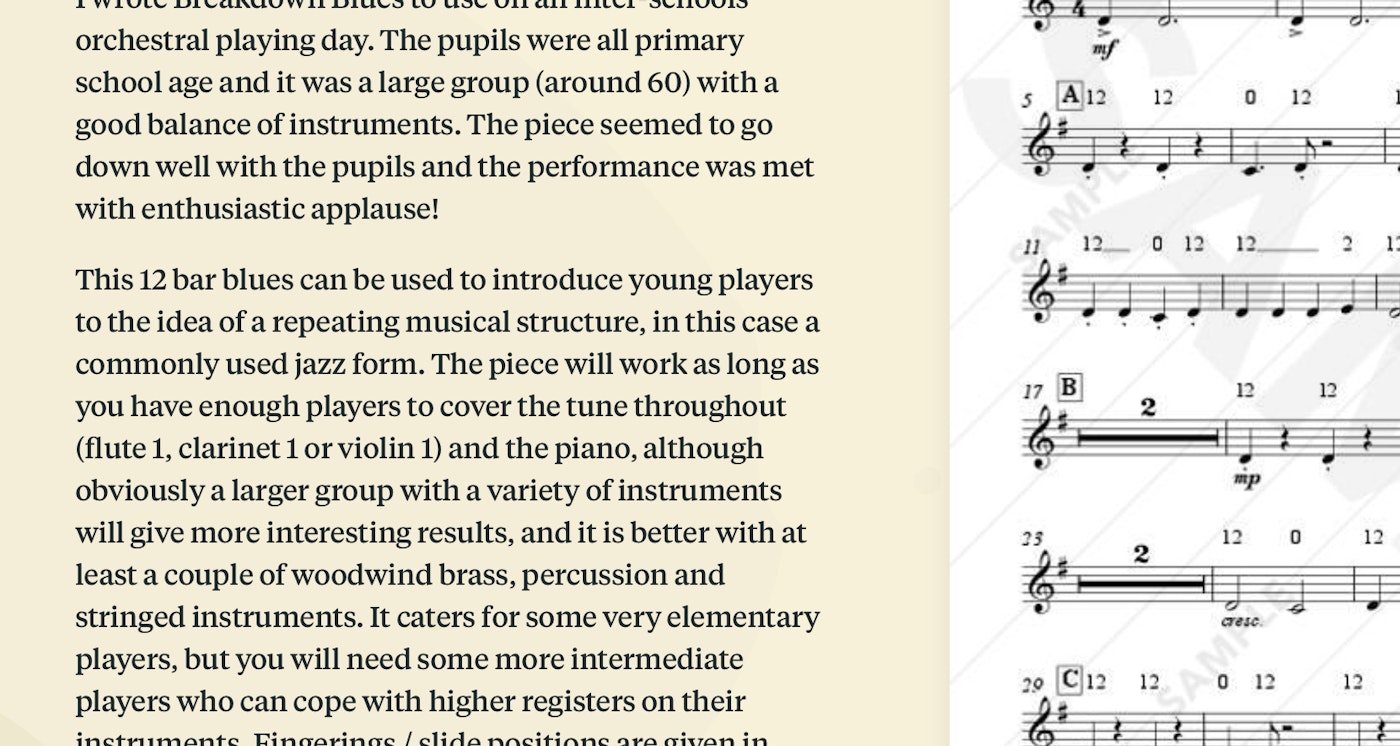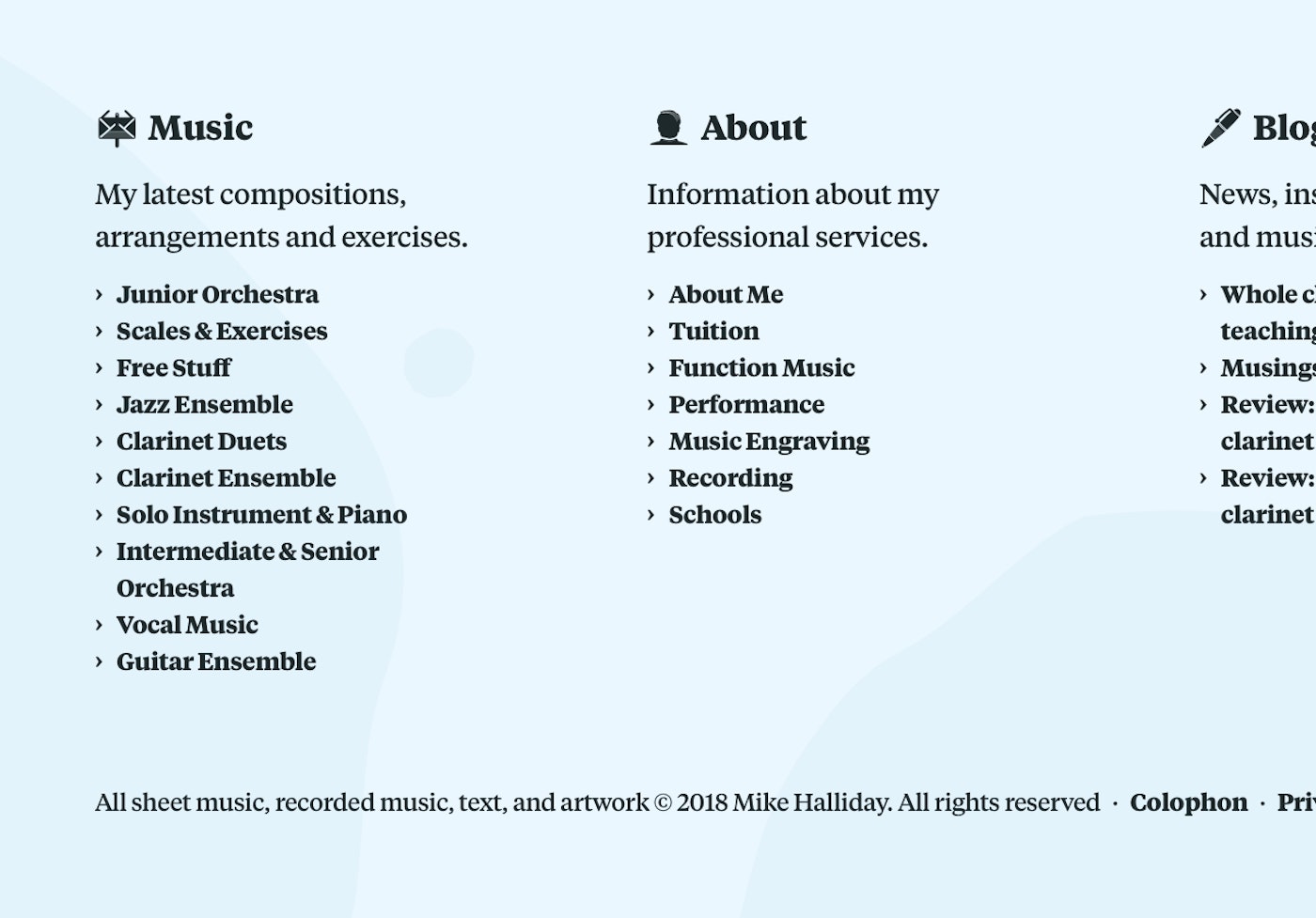 To bring personality to what are mainly black-and-white products, we commissioned original artwork to use throught the shop. Artist Taco den Outer developed a range of musical characters and a sound-as-paint metaphor which brings the site to life.
Development
Robust content management.
The online shop is a bespoke web app which acts as a content management system for Mike's scores as well as providing secure PDF downloads for customers to print scores once purchased.